If you are unsure deciding between an obviously good thing and.. well.. something else: don't think about it too long, with some decisions you can't go wrong! If in doubt.. COFFEE is letterpress printed with black ink and cotton paper stock.
Other Versions? See Letterpress Woodtype Collection /// Other cities, food stuff & beverages, recreational activities (surf, hike), etc planned and available upon request. More of these are already on press: let us know your favorites!
Letterpress print, printed by hand, open edition
50 x 70 cm (approximately 20 by 27.5 inch)
Each print of the edition is slightly unique in texture
Completely custom-made type-design and typography
100 % cotton, beautiful fine-art paper
Safely packed in sleeve and sturdy poster tube
Tube packed in secondary packaging
Frame not included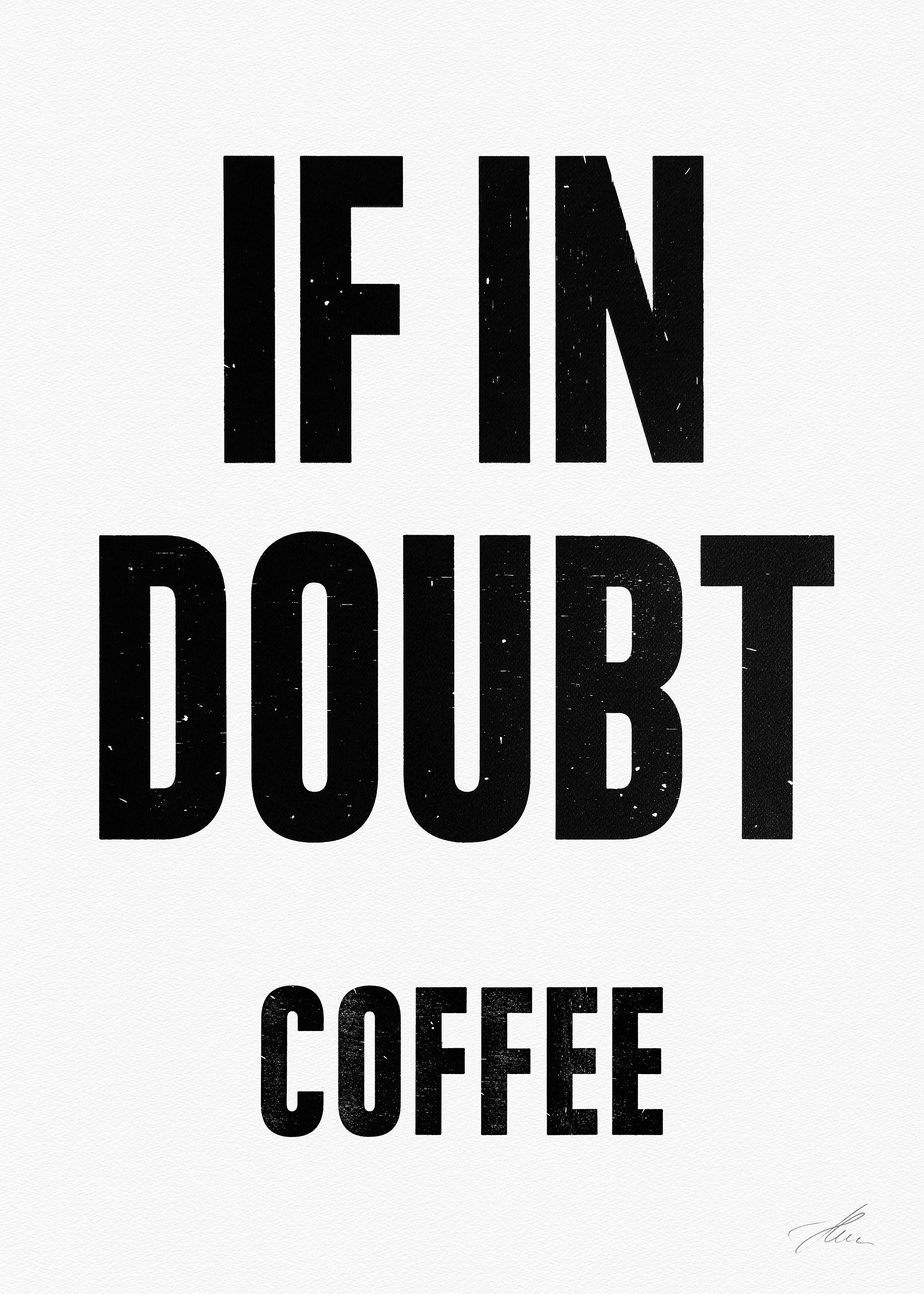 Damn fine coffee. Blacker than midnight on a moonless night.