Something Round & Blue is a collection of abstract pieces that are build upon basic geometry. Starting from a full circle, each abstraction is loosely derived from its half and quarter divisions, turning its shapes into different mutations with each iteration. Glued, sanded and assembled by hand in different heights from laser-cut wood. Painted by hand.
Other versions: SRB I
Stay in the loop about follow-up releases!
Acrylic on wood
Limited edition, 3 pieces
30 x 40 cm (approx. 11.8 inch by 15.7 inch)
Hand-painted with highest-grade inks and pigments
Custom-built shadow-gap frame
Shipping worldwide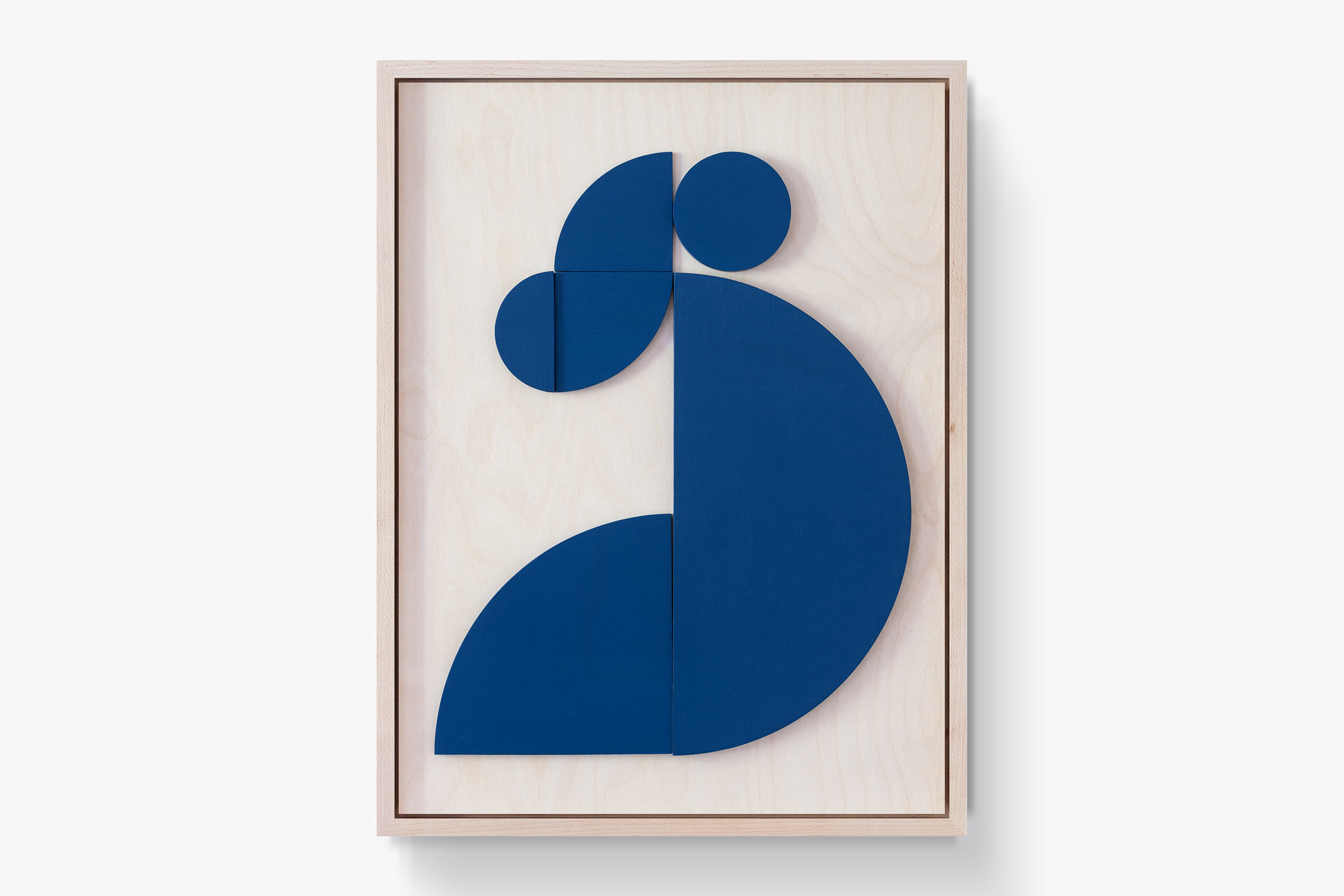 Something Round & Blue II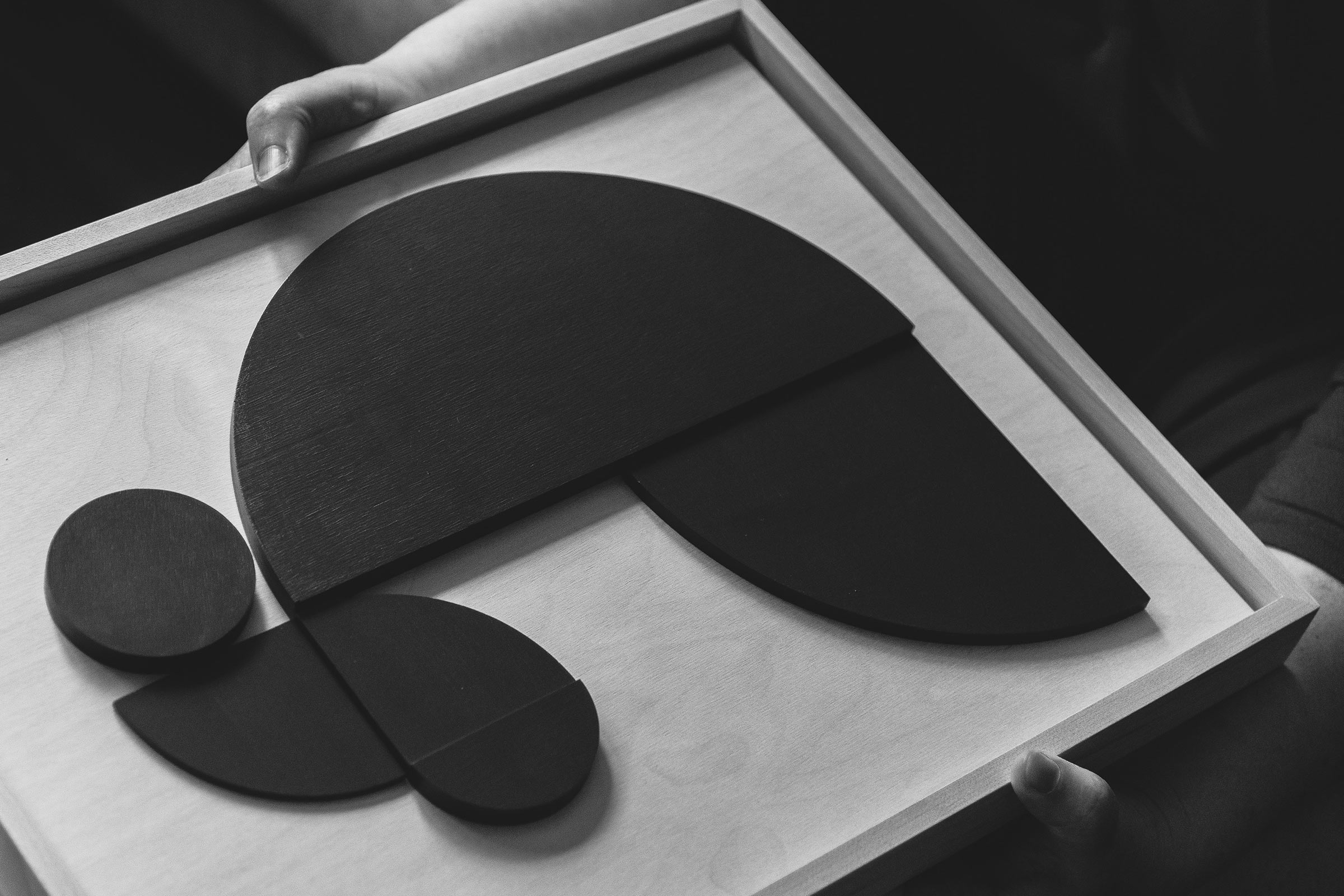 Process