Time to figure out how the worlds most famous cube works! If you can't solve it, don't smash it: this guide will teach you all the steps, lingo and algorithms you'll need to know! Some say there are 43,252,003,274,489,856,000 (43 quintillion) possible configurations. Others say that every configuration can be solved in 26 steps, or less. The world record is at 3.47 seconds. Geek out, don't give up!

Giclée print / Fine-Art print
50 x 70 cm (approximately 20 by 27.5 inch)
Open edition, signed bottom right
100 % cotton, expensive, premium-quality fine-art paper 
Printed with archival, museum quality pigment inks
Safely packed in sleeve and sturdy poster tube
Tube packed in secondary packaging
Frame not included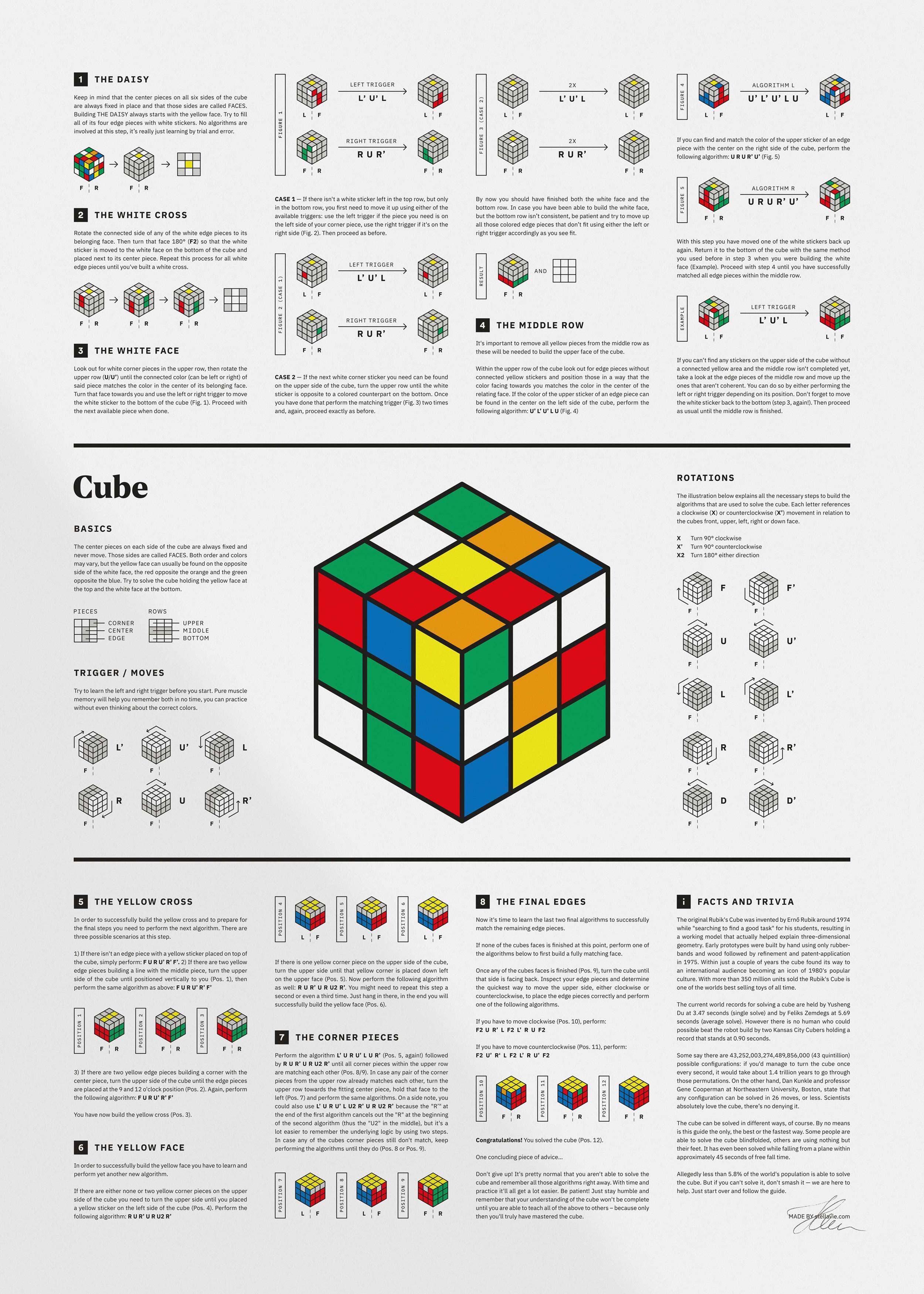 Cube (Guide), 3x3x3 — Fine-Art Print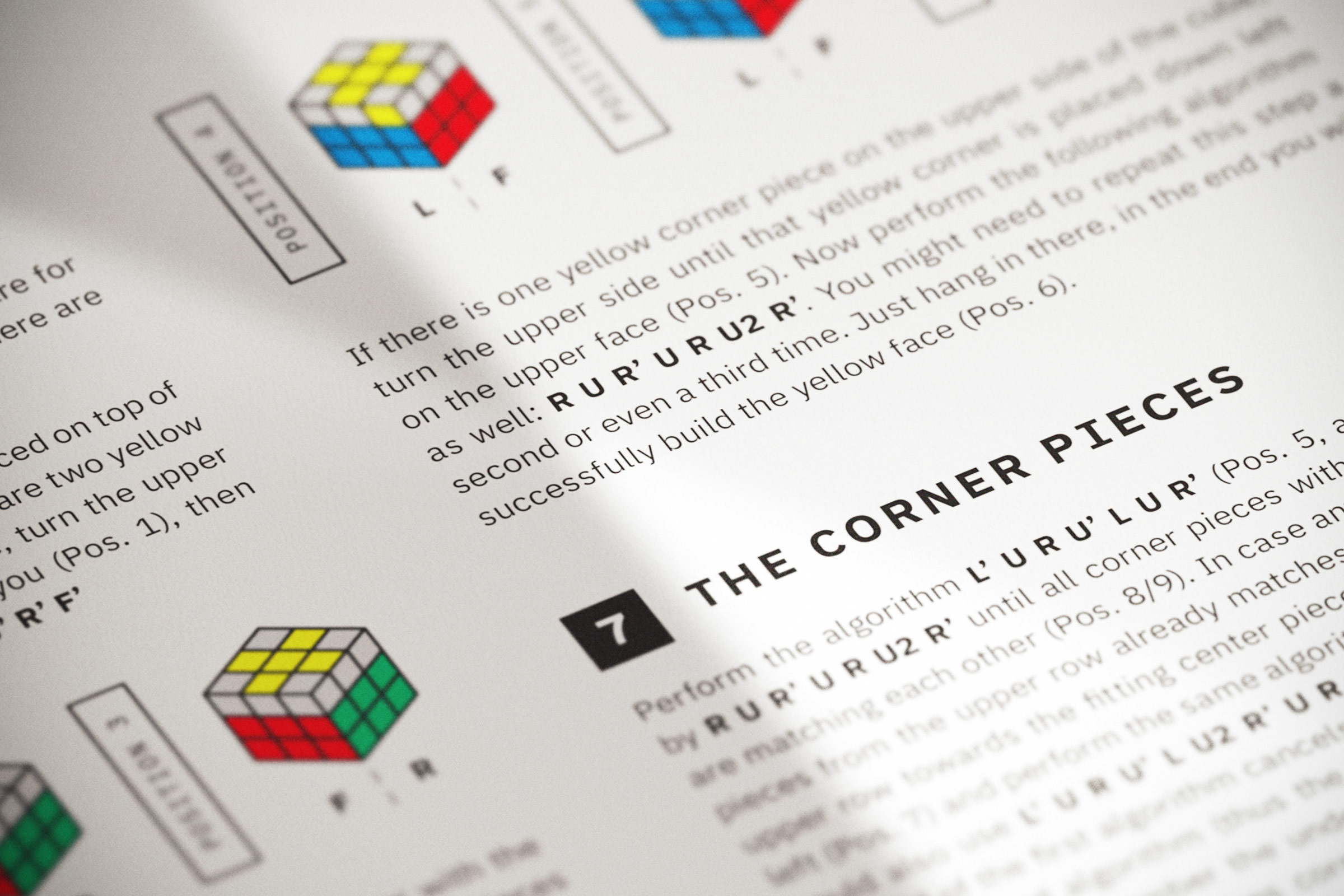 Detail: Cube (Guide), 3x3x3 — Fine-Art Print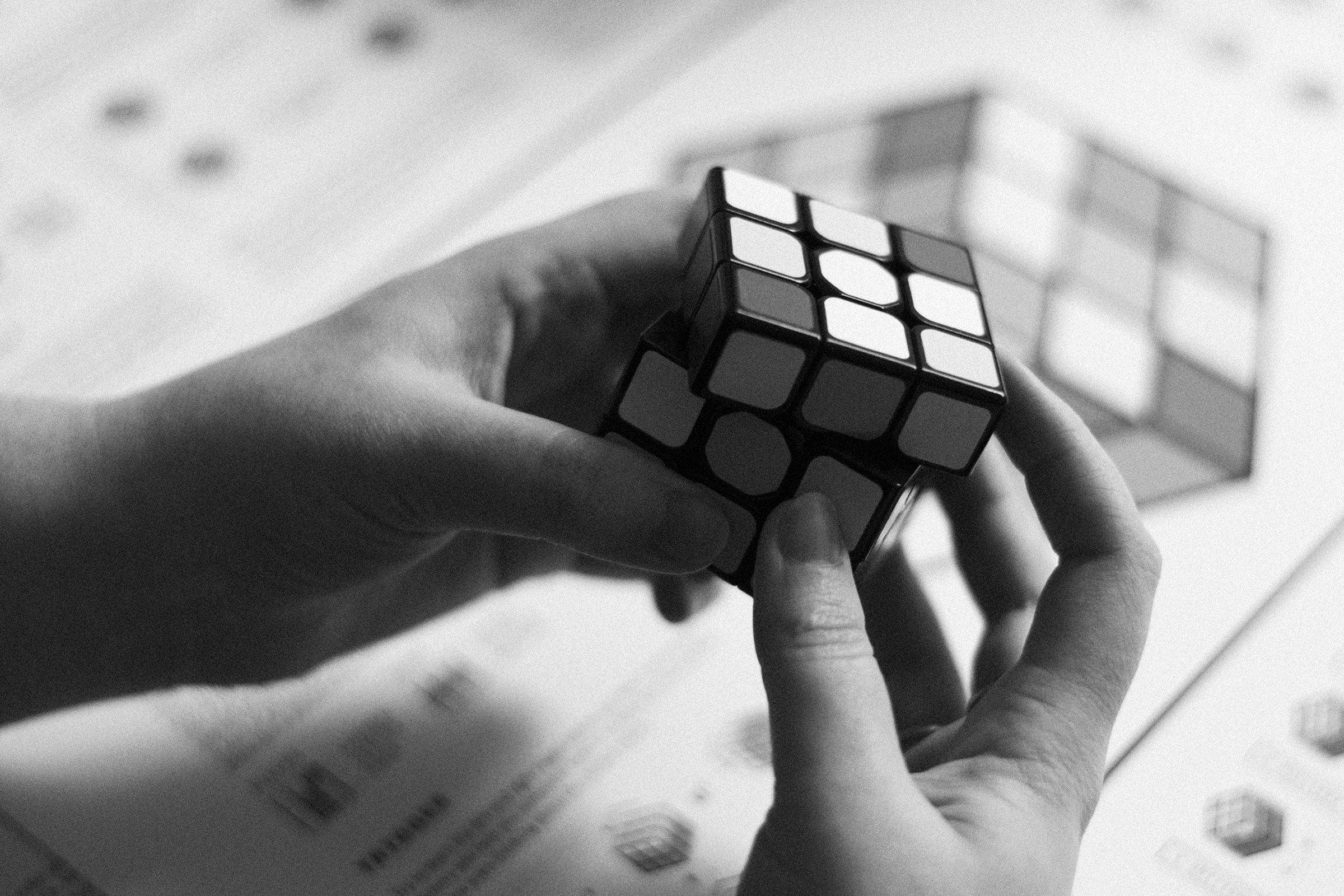 26 moves or less: it's all about the triggers!