Enjoy our Movie Director Portrait of Alfred Hitchcock. "Always make the audience suffer as much as possible." – Hitchcocks ambition for suspense is unmistakable. This portrait illustrates the creative mastermind and references from his work within the history of cinematography. The idea and concept for this edition has been developed in collaboration with our friend and Hamburg based Illustrator Julian Rentzsch whose remarkable drawing skills we have complemented with a vast amount of background information and skillfully set typography. Printed with an extraordinarily beautiful cotton paper stock these prints truly turn into instant classics, not solely for cineasts.
Current portraits from the edition: Wes Anderson / Paul Thomas Anderson / Tim Burton / Francis Ford Coppola / David Fincher / Alfred Hitchcock / Stanley Kubrick / David Lynch / Christopher Nolan / Martin Scorsese / Steven Spielberg / Quentin Tarantino
Who's next? Vote for your favorite: And the Oscar goes to...
Giclée Print / Fine-Art Print
40 x 50 cm (approx. 16 by 20 inch)
200 prints per edition (multiple editions)
Signed, numbered & blind embossed
Beautifully textured, acid-free, alkaline-buffered cotton paper (190gsm)
Printed with archival, museum quality pigment inks
Unframed, ships in a sturdy poster tube
Collaboration of Stellavie and Julian Rentzsch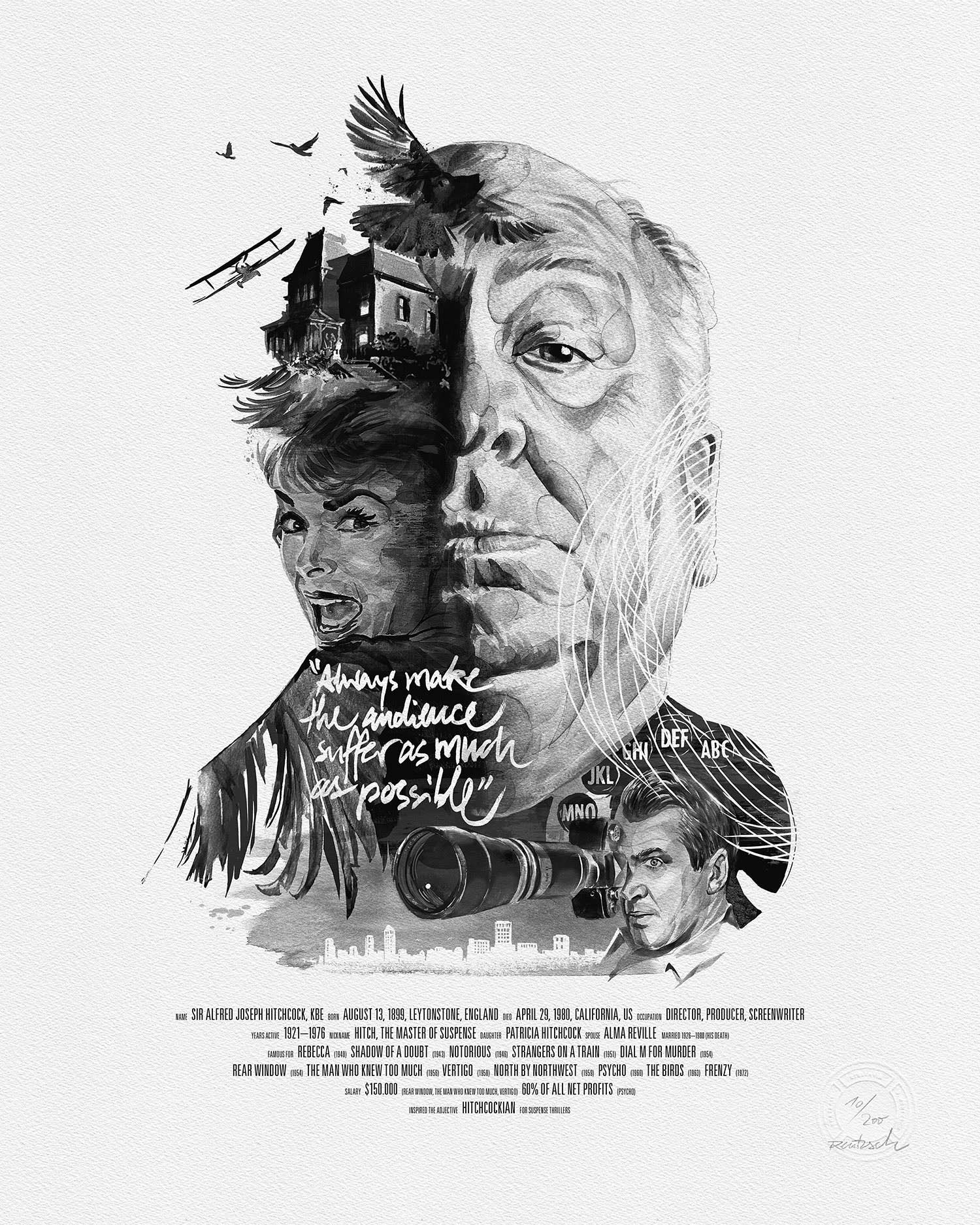 Movie Director Portrait, Alfred Hitchcock